Student
Bursary
Croí Laighean Credit Union is proud to recognise
the talent and hard work of young people.
One of the ways we do this is by awarding two students with the Pat Jones Student Bursary Award each year. This prestigious award provides €6,000 each, to 2 students to be used to help fund their third-level education. Over the last nine years, the bursary has contributed over €94,500 in funding to local students.
The deadline has now passed and applications can no longer be accepted.
How it works....

Apply by completing the Pat Jones Bursary Award digital application form. You will receive a PDF of your completed application to your inbox, which you should submit to your school by Friday, 11 March 2022.

Each school will assess all applications received, based on the eligibility and selection criteria. Three finalists from each school will be nominated to progress to the next stage. Finalists will be notified that they have made the next stage by Friday, 8 April 2022. 

All finalists will be invited to submit a short video as part of the next stage, which will be assessed by an independent panel. The video must be submitted before 5pm on Friday, 29 April 2022.

Finalists will be contacted in May, to arrange a time slot to receive a special delivery on Friday, 13 May 2022. Our two winners will receive their award plaque in this delivery and will be announced, claiming the prize of €6,000 towards their third-level education.
Who can apply...
We are seeking applications from all 6th Year students who are attending schools in the common bond area, and who wish to further their education with a third-level course. Please see our bursary terms and conditions here. These schools include;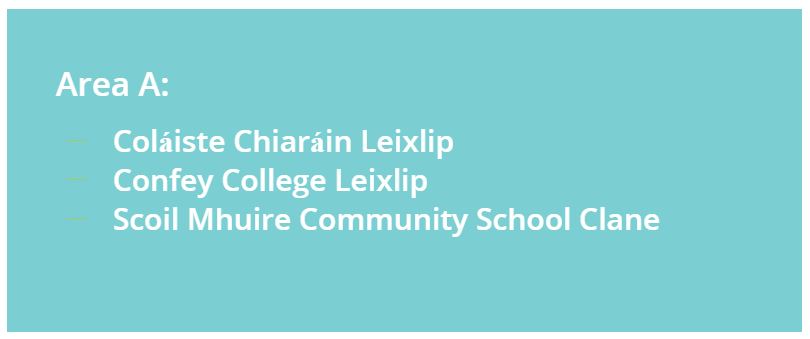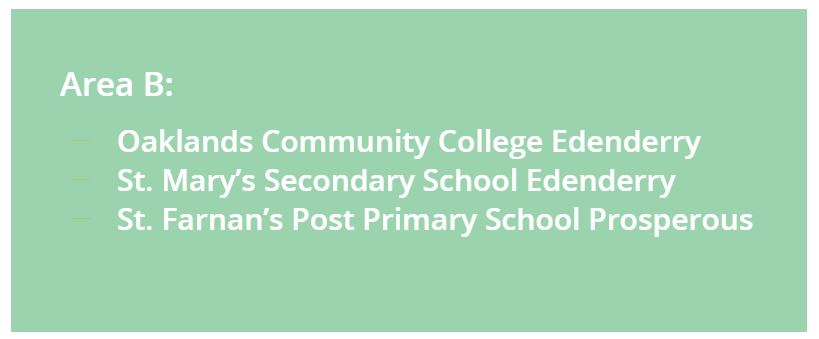 What happens next...
Once you have applied via the digital submission, you will receive a PDF copy to your inbox. If you are not happy, you can redo your application as many times as you wish – but please ensure to send only the final submission to your school. To finish your application, please email the PDF to the email address relevant to your school listed below: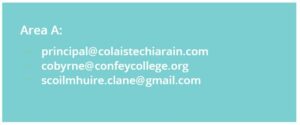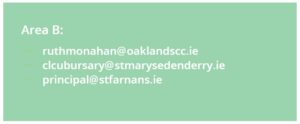 ** Completed applications must be submitted to your school by Friday, 11 March 2022 **
Our student services...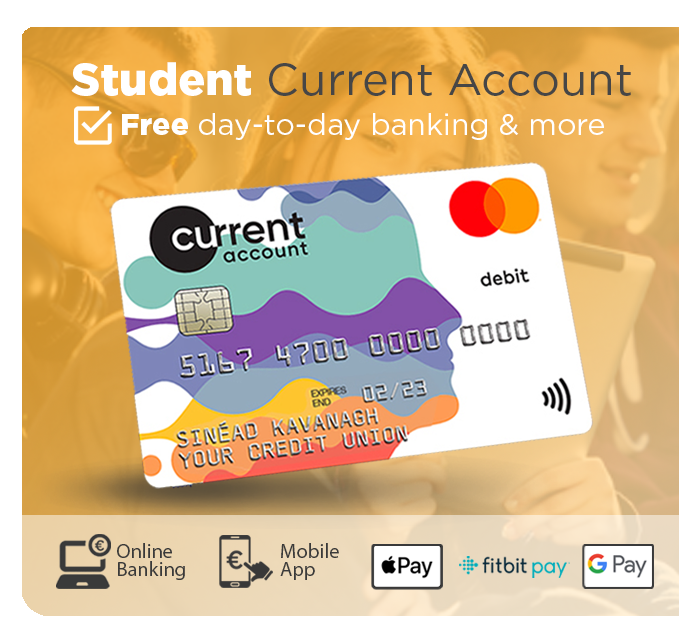 Student Current Account
Student Current Account
Free day-to-day banking, Online access & Mobile App, Globally accepted Mastercard Debit Card, Digital Wallets for Apple, Fitbit & Google, Plus lots more!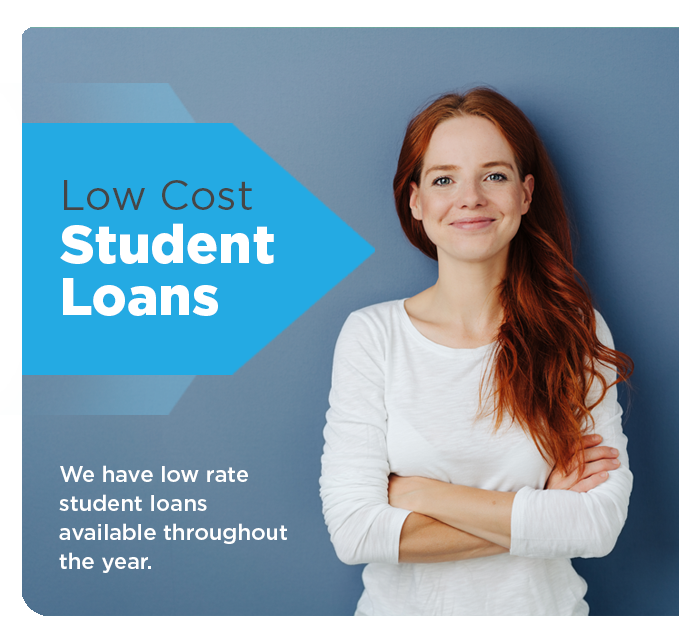 Low Cost Student Loans
Low Cost Student Loans
We have low-rate student loans available throughout the year, to meet a range of needs!
2021 Winners - The Pat Jones Student Bursary Award
| | |
| --- | --- |
| Tom Mangan – Oaklands Community College, Edenderry. | Kayla Taitz – Confey College, Leixlip. |
About Pat Jones
Pat Jones served as chair of the Credit Union's Board Oversight Committee for many years, before he died suddenly in 2012. Pat valued education and young people's potential, so to honour his huge contribution to the Credit Union, we introduced a bursary in his memory. In 2013, the inaugural Pat Jones Bursary Award was held, and it's now one of the most prestigious events in the local area.
Bursary FAQ
Do I have to be a Member of CLCU to apply?
Yes, all entrants must be active members of Croí Laighean Credit Union (i.e. transacting on their account) to be eligible to apply. If you are not a member, you can join Croí Laighean Credit Union by applying online here.
Can I request a deadline extension?
In the interest of fairness to all applicants, we are unable to grant deadline extensions to individual applicants.
Can I apply directly to Croí Laighean Credit Union?
Students must submit the completed application to their school and each school will nominate three finalists to proceed to the next stage of the application process.
How are applications assessed by Croi Laighean Credit Union?
We will review applications, according to these 4 pillars:
Academic: involvement in school life; extracurricular activities; commitment to studies
Community involvement: are you active in your local community and how do you make a difference
Knowledge of Croí Laighean CU: what do you know about your Credit Union and our services, how do we participate in the local community?
What does the Bursary mean to you: what difference would this award make to your life, why do you deserve to win it, what would you do with this opportunity?
What are the full Terms and Conditions of the Pat Jones Student Bursary Award?
Bursary Award – Terms & Conditions
Applicant must be attending any of the six secondary schools in the common bond and pursuing third-level education in the coming year.
Applicant must be a member of Croí Laighean Credit Union.
Applicant must complete an application form in full and return it to their school on or before the deadline.
Applicant must be available to submit a video interview to the Bursary Committee.
Acceptance that the judges' decision will be final. No correspondence will be entered into following the final decision.
Children of Management, Staff, Directors and the Board Oversight Committee of Croí Laighean Credit Union are not eligible to apply for the Bursary Award.
Children of Staff & Board of Management of participating schools are not eligible to apply for the Bursary Award.