Am I eligible to join the Credit Union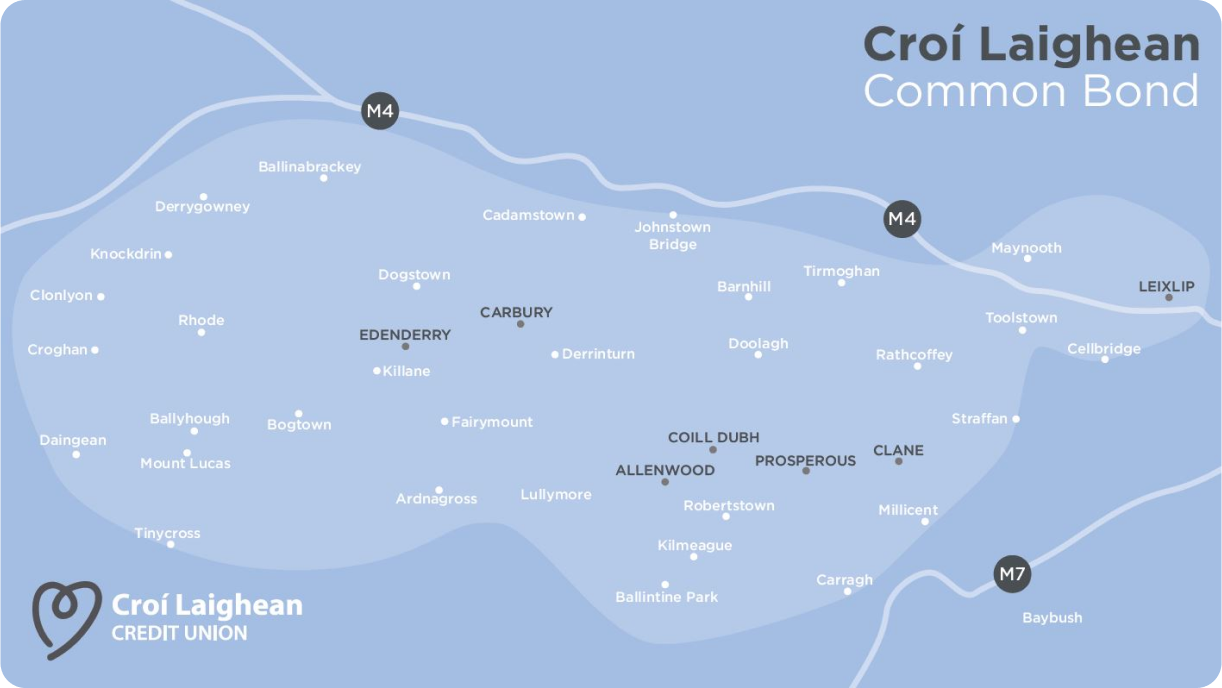 To join, you must live, work or study within our common bond
Check if you're eligible
What we do best
Loans
From Home Improvement Loans to Car Loans to Covered Loans, we have a wide range of Credit Union loans to suit your needs and repayment ability.

Savings
When you save with Croí Laighean Credit Union, you're not just a customer, but a member of a Credit Union that provides security & protection for your savings.

Current Account
The Current Account from Croí Laighean Credit Union gives you all the benefits you expect from a current account, but with the trusted Credit Union personal touch.

Insurance
Backed by some of the leading Insurance companies in Royal London, RSA, AIG, Liberty and Mapfre. We will ensure that you get a fair quote every time.

Member benefits
We have a range of member benefits that you will not get from traditional banks and our customer service has awarded the best in Ireland for the past 6 years.

Community support
We have donated over €533,000 to the local community over the last 5 years and as we grow, we will have more to contribute.