Sign Up Days
At Croí Laighean Credit Union, we contribute much of our surplus profits to our local community to help it flourish. We do this through our sponsorship and community fund initiatives that support schools, organisations, and clubs in our locality. In the past 6 years, we have contributed over €600,000 to our locality and as we grow, we will be able to do even more!
When you become a member of Croí Laighean Credit Union, you're not only joining a safe and trustworthy financial institution, you are supporting your local community too. We are always looking for new members to join, so join today and help us develop our local community.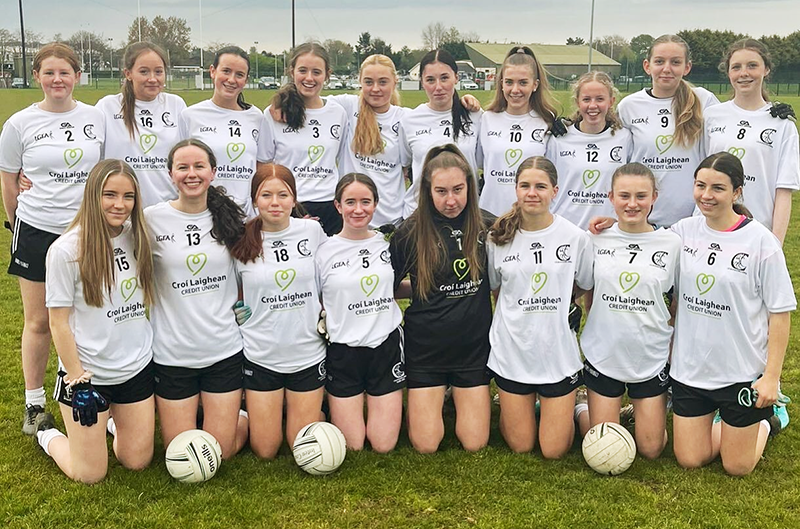 What do you need to bring to join?
Croí Laighean Credit Union hosts regular club and school sign-up days to make it as simple as possible to join. You can sign up on the day but please ensure you bring the correct documentation. If you forget something, don't worry, you can upload your documents through our ID Pal app.
Children aged 7 -16
A copy of your birth certificate or passport. (Please bring the original for reference).
Proof of address for the child e.g. a letter from the school.
A copy of a Parent or Guardian's photo identification e.g., valid passport or driver's license.
A copy of a recent utility bill (Phone/Gas/Electricity, etc and dated within the last 6 months) or a recent bank statement in the name of a Parent or Guardian.
Proof of your PPS Number (Document showing PPS number and name).
If the minor has a Guardian, a copy of the legal guardianship declaration.
Adults aged 16+
Proof of ID, e.g. driving licence or passport (PPS cards cannot be accepted as proof of ID).
Proof of address, e.g. utility bill or bank statement issued within the last six months.
Proof of PPS number, e.g. payslip, letter from Revenue, or medical card.
Why Join Croí Laighean Credit Union?
Upcoming Club & School Sign Up Days
02/06/2023 – Leixlip United from 7-9pm
03/06/2023 – Clane GAA
14/06/2023 – Broadford GAA
17/06/2023 – Edenderry GAA
07/07/2023 – Edenderry Soccer Club
14/07/2023 – Derry Rovers