We love supporting local businesses in our community, that's why we have partnered with C11 Recovery to give your club the chance to win the ultimate recovery session.
This competition is opened to ALL sports clubs including GAA, Soccer, Camogie, Hurling, Rugby etc..
The C11 Recovery Van is a complete sports recovery solution that delivers professional-grade treatments right to your door. Recovery sessions includes;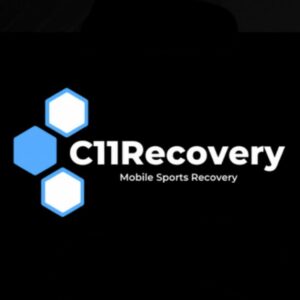 Foam Rollers,
Normatec Boots
Nutrition Station
Massage Guns
Hot & Cold Baths
Active Recovery
To be in the chance of winning a recovery session (value €400), follow the steps below:
Follow/ Like us on Instagram/Facebook.
Participant must be blindfolded when completing the challenge. No cheating!!
Strike the ball into the back of the net as many times as possible within one minute.* (minimum of 15 meters from the goal post)
Challenge must be video recorded.**
The winners will be the team who score the most goals in a minute.
Upload your video to social media and tag us.
Facebook: @CLCreditUnion
Instagram: @clcreditunion
Twitter: @CLCreditUnion
Terms & Conditions:
This competition runs from 3 – 24 October 2022.
*There is a minimum of 3 different participants required, but no maximum participants required.
**Video recordings may be used on social media.
The winner will each receive a voucher to the value of the recovery session which must be used within one year of receiving.
Participants must follow all of the competition steps in order to be qualified.
This competition is not limited to any sport.
Club must be within our Common Bond.